September 9, 2008
Over the summer I decided to learn some sort of craft. First I figured I'd jump into pottery, then I considered painting. Money got in the way and I ended up learning how to sew. Not with bare hands and a single needle; with a sewing machine.
I bought some fabric, some beer, and spent the next six hours (straight) making a bag in which to store my newspapers. Here are some pictures: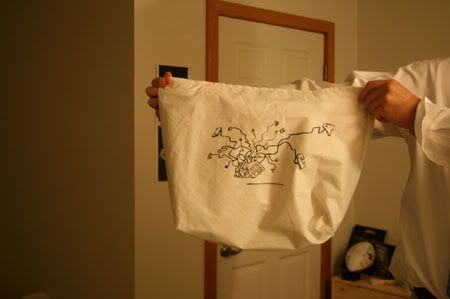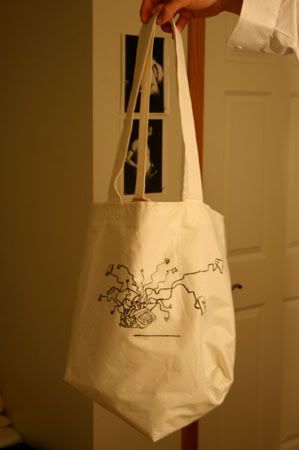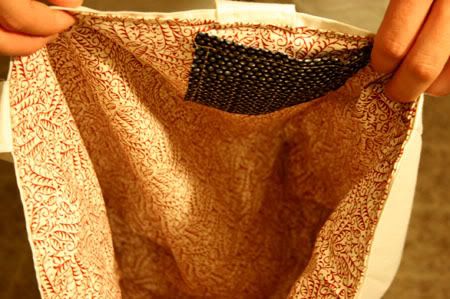 The original idea was to create a bag that's black, white, and re(a)d all over...hence the whole storing newspaper in it. Then I figured I should paint something sweet on the front that also represents the writing aspect. I chose my exploding typewriter.
Speaking of that riddle (what's black, white, and re(a)d all over?), it was only a couple of days ago that I realized that wasn't a joke from the right wingers calling newspapers super liberal...or communist. I was pleased to discover it's a little more innocent.
Also, I've been introduced to some pretty cool sites that delve into this stuff a little more, if anyone is interested. Check out
Thread Banger
,
Design*Sponge
, and
BurdaStyle
.
And just for kicks:
McCain Winning Coveted "Stock Photos" Demographic?
Labels: art, exploding typewriter, sewing