February 16, 2009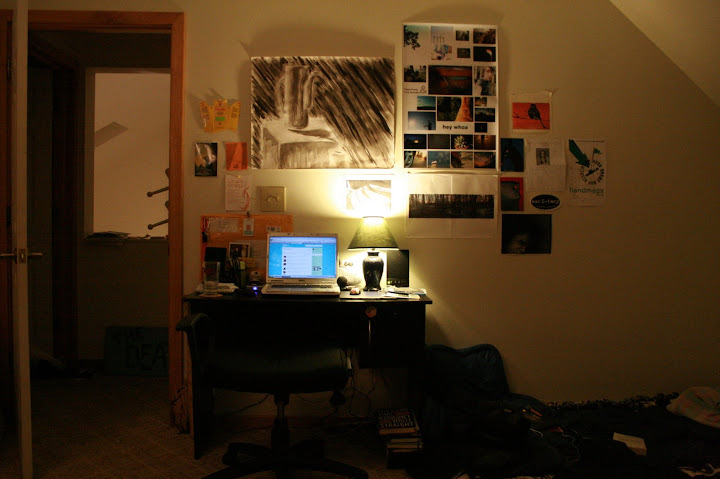 My room-redesign makes me read more. For the first time in a long time I have my music, internet, favorite images, and Econ's old webcam all in the same place.
Since Sunday morning I've read more from
The Atlantic
,
The New York Times
, and
The Onion
than I care to recall. I found the
urban wonders of the world
, 'Skyped' with someone overseas, and found a weird site called
Old Jews Telling Jokes
(check out Diane Hoffman, "Broccoli" first).
With a little free time I caught up on Katie Garner's
favorite commercial
, but might have found one she'll like
even more
(check out the
official site
, too).
All that craziness makes me think
one thing
.
I also found a
bird
.
Labels: birds, interesting shit, New York Times, The Atlantic, The Onion